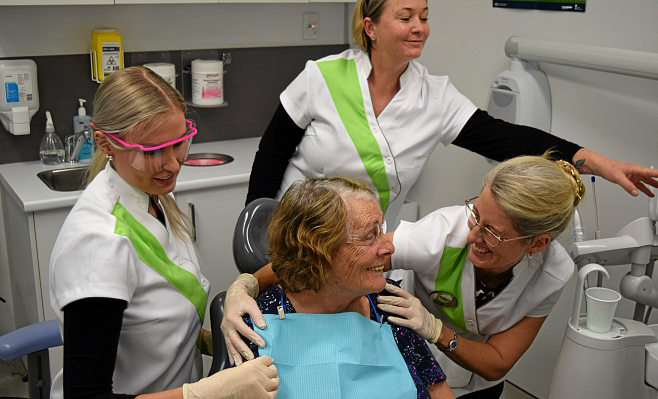 August 22, 2018
DENTAL HEALTH FEATURE in NORTHERN RIVERS ECHO
THE TEAM at Bytes Dental Lismore know how to put a smile on your dial.
Having opened her Goonellabah practice around four years ago, Dr Kim Davies and her team of all-female staff have over 30 years experience between them.
Providing relaxed dentistry in a calm environment, the dentist-owned practice welcomes people and families of all ages.
"Many corporate dental practices are driven by their businesses to increase share holder profits," Dr Davies explained.
"They buy a practice here, buy a practice there and it's more about money, rather than the ethics.
Bytes Dental Lismore look after people of all ages
"As a dentist-owned practice, we are not driven to hit targets for monthly production; we just want to do what's best for the patient."
In line with Dental Health Week 2018, Dr Davies reinforced the importance of good oral hygiene, and how families can be the biggest influences on each other's smiles.
"A positive experience at the dentist starts from a young age," Dr Davies said.
"We have computer games in the waiting room, like PacMan, and we're about to install a TV into the ceiling so our patients can watch movies, as a form of distraction therapy.
"We also give kids a toy at the end of their visit, so they want to come back."
"Parents need to enforce the need for teeth to be brushed twice a day and flossed; otherwise as adults they won't do it which leads to decay and rotten teeth.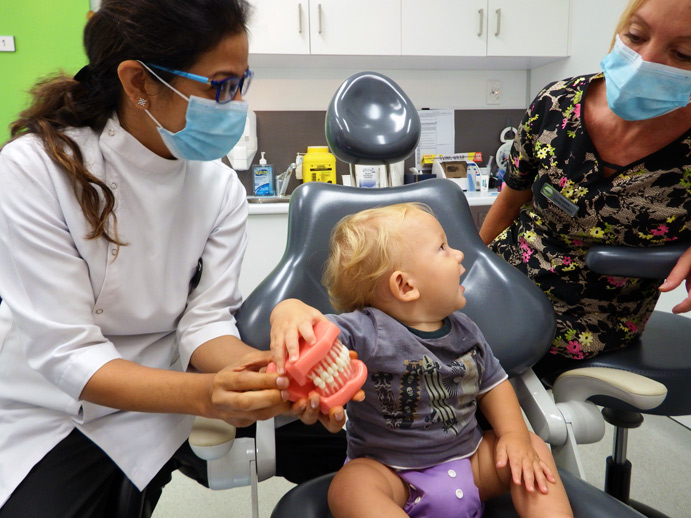 "Decay is preventable, but once there's a hole in the tooth that tooth is forever changed; you need to keep replacing the filling, which costs money, and the cycle goes on and on.
Bytes Dental's intra-oral camera is used to show children photos of the damage they cause to their teeth, as a way of highlighting the effects of poor oral hygiene.
"They can see the hole rather than just feel it; it's a form of visual awareness because they look at the image and go, 'that's my tooth!'," Dr Davies explained.
Research from the Australian Dental Association indicated that 65 per cent of Australians haven't seen a dentist in the past two years, with 50 per cent of Australians brushing their teeth only once a day.
"Grandparents [and older people] seem to be the forgotten demographic," Dr Davies said.
"Time seems to get away; they think they last went to the dentist a year ago but it's been three years since their last visit.
"Elderly people need to be dentally fit before going to a nursing home."
Good oral hygiene is a lifelong commitment with a positive experience at the dentist beginning at a young age.
Children could have access to up to $1000 worth of dental care, so parents should bring their Medicare card when they visit Bytes Dental Lismore.
For dentists with a softer touch, visit Dr Davies and the team at 6/14 Pleasant St, Goonellabah or call 6624 7068.